External Wall Insulation Birmingham
At Gaffney & Guinan, we provide external wall insulation to many homes across Birmingham and West Midlands. In addition to external wall insulation, we also specialise in external rendering.
Are you interested in improving the energy efficiency of your property? Discover how our external wall insulation systems can help you achieve that.
Whether you want to renovate your home, commercial property or public property, our services cater to a wide variety of sectors. Let us improve the energy efficiency of your Birmingham home with our external wall insulation.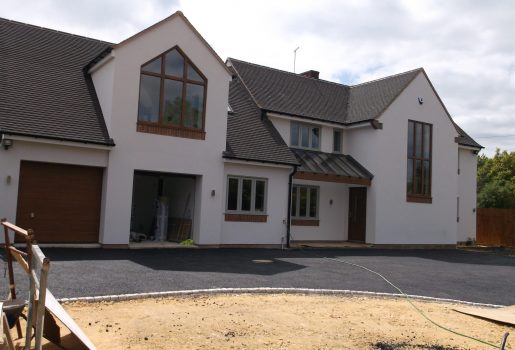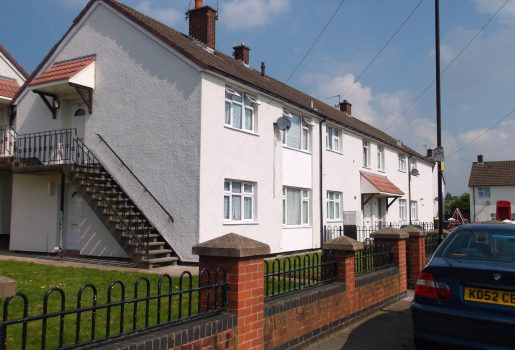 External Wall Insulation Services in Birmingham
The benefits of our external wall insulation services include, but are not limited to:
Enhances comfort of your property – one powerful external wall insulation benefit is that it can help you keep a stable, comfortable temperature inside your property
Improves the look of your property – we provide external wall insulation in a variety of colours and textures that will stand the test of time.
Environmentally friendly – With insulation keeping your home warm, you can lower the amount of gas and electric heating you use, reducing your carbon footprint. EWI is an environmentally friendly solution to heating.
External wall insulation can reduce the amount of damp, mould and condensation on your walls
Weatherproofing – that added layer of thermal blanket can help protect the building fabric and structure against weathering.
No disruptions – our application of the external wall insulation will not cause any disruption to your daily life
Why Should I Choose Gaffney & Guinan?
According to Birmingham City Council, in the West Midlands, EWI can improve your home's value by an average of £6,000. Lower energy bills complement the benefit of increased home value. In the winter months, heating bills can increase up to 40%. With the help of external wall insulation, you will require less energy to warm your home, allowing it to stay warm for longer.
Why should you work with us?
You can qualify for a Warm Home Discount
Comprehensive quotations
Qualified and experienced installers
One-off Payment
No hard sell, only professional, tailored advice on what suits your property
Home Improvement Grant – If you are a homeowner or private tenant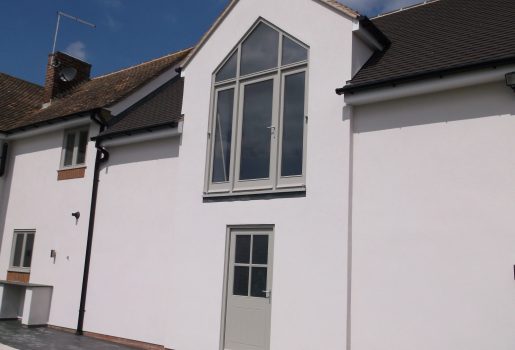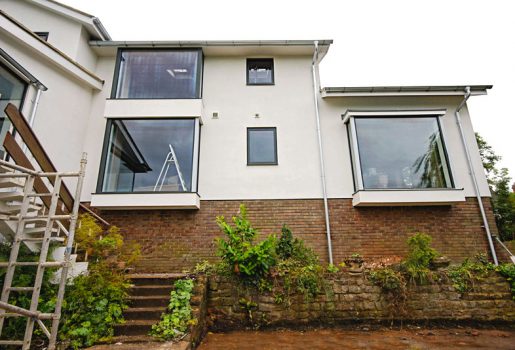 External Wall Insulation Grants Birmingham
If you are a homeowner or private tenant, you may qualify for a government grant to receive help towards the cost of installing external wall insulation. These government grants contribute to the funding of insulation materials and installation. So, that means you won't need to cover the total bill on your own. Grants are available to everyone, regardless of home-owner status or income.
Are you interested in saving money, reducing your environmental impact and improving the quality of your home with external wall insulation and rendering? Choose our external wall insulation services for your home in Birmingham, West Bromwich, Sutton Coldfield and the surrounding towns.
Get in touch today to speak to one of our team for a quote.
Why Are Some Houses Poorly Insulated?
If your home struggles to keep the heat inside, external wall insulation may be an excellent option for you. Unfortunately, older buildings tend to suffer from problems such as air leakage. Air leakage increases your property's heat loss, expenses on energy, and discomfort from draughts and lack of warmth. However, by adding an insulating layer of external fabric to these existing walls, you can eliminate air leakage by ensuring an airtight seal from the outside.
If you live in Birmingham or the surrounding areas and are interested in saving money, conserving energy and improving the quality of your property, get in touch for a quote today.
We offer external wall insulation and house rendering services in Birmingham, but we also cover central, south-eastern and southern England and Wales.
Want to learn more about external wall insulation? Why not read our Frequently-Asked Questions page, where we answer the most recurring questions on EWI