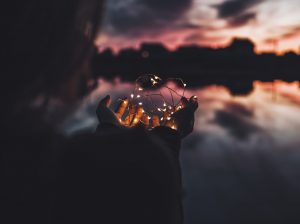 You are trying to improve energy efficiency in the home. You want to keep your home warm and cosy – especially in the winter seasons. However, you also want to spend less money on your energy bills?
What do you do? What do you choose? Your savings or your comfort?
Fortunately, there is no need for you to choose between the two. There are many ways to clamp down on energy spending and keep your home cosy. We have broken down some expert energy-saving tips for you. Firstly, these tips will help you save a lot of your energy bills. Secondly, these tips will help to reduce your carbon footprint.
Want to know how much you can save? We have made note of some estimated figures from Energy Savings Trust. One of the best ways to improve energy spending is to find the cheapest energy deal.
However, there are other ways:
Energy Saving Tips for Home Owners
Home Energy Saving Tip #1: Keep a watchful eye on your energy use
Want to improve energy efficiency in the home? Then you need to watch your consumption level. This way, you can clamp down on your energy use.
Furthermore, you need smart meters. Smart meters can help you measure your energy use. Additionally, they help you track your energy use with precise, real-time data.
Tip #2: Switch off appliances that are on standby
What others way can you improve energy efficiency in the home?
Well, you could switch off appliances that are on standby. You can save an average of £30 a year by doing so.
Subsequently, you might want to buy a smart plug that you can switch on and off via your smartphone. Alternatively, you could even invest in a cheap timer plug. This will help you to schedule the times when your appliances turn on and off.
Tip #3: Wash your clothes at a lower temperature
You can reduce energy usage if you wash at 30°C rather than 40°C.
Additionally, if you can drop one wash cycle per week, you will save £5 on your annual energy bill.
Tip #4: Invest in a smart thermostat
Smart thermostats can help you connect your heating system to the Internet. Also, it allows to alter your home temperature and switch off heating remotely. So, thanks to smart thermostats, you no longer have to return home to a cold house.
Here are two more benefits of smart thermostats –
Firstly, they only warm the rooms you are using, lowering your energy waste
Secondly, they are intelligent. Intelligent enough to learn how long it takes to heat your home. This feature enables them to adjust your home to the right temperature at the right time.
Lastly, you can save up to £75 a year by installing thermostats, thermostatic radiator valves and programmers. Why not invest in one?
Tip #5 Dial down your thermostat
Generally, half of the money we invest in our energy bills counts as water and heating costs. So, you may want to dial down your thermostat. You can save up to £80 a year by knocking down your heating by 1°C.
Tip #6: Manage your use of water wisely
Firstly, you can save up to £18 per person a year by buying an effective showerhead. Also, you can save even more by installing a water meter in your home.
On top of this, each year, you can save up to £7 per person by cutting only one minute off every shower.
Lastly, rather than washing up with a running tap, wash up with a bowl. That can save you around £25 a year.
Tip #7:  Upgrade your boiler
Do you have an old boiler? If yes, you may want to upgrade it to an A-rated condensing boiler. Upgrading your boiler is an excellent way to cut your energy bills. Additionally, it is also an excellent way to lower your home's carbon emissions. Boilers account for 60% of the CO2 emissions in a gas-heated home.
Here are some of the features you will find in an effective boiler:
Firstly, a room thermostat
Secondly, a programmer
Lastly, thermostatic radiator controls
Boilers are rated on a scale of A to G, with A being the most energy-efficient. Is your boiler at the bottom end of the scale? If the yes, then investing in a new one will save you a tonne.
Based on the fuel prices in March 2019, a detached house swapping out a G-rated boiler for an A-rated boiler can save up to £300 a year.
Related: Replacing My Boiler
Tip #8: Always make sure that the appliances you buy are efficient
Nine times out of ten, swapping out an old appliance for one with a high energy-efficiency rating will be worth the investment.
For example, when compared to an older model, an efficient, modern dishwasher will, generally, cost you around £7 less a year to run.
Tip #9: Use a water-saving showerhead
It may surprise you how much water a bath can waste. Showers are the greener alternative. How much water do you waste in your daily wash? Some power showers are less efficient. Also, some showers tend to use less water in five minutes than a whole bath. Fit yourself an energy-efficient showerhead, and you will cut back on the amount of water you use.
Tip #10: Invest in An Eco-Kettle
Are you an avid fan of tea or coffee? If yes, then you should invest an eco-kettle. Normal kettles tend to waste a lot of energy. However, an eco kettle can save you up to 30% more power.
Final note
Want to increase your energy savings? Then follow those ten tips. Small steps such as switching off lights or washing your clothes at a lower temperature can make a big difference.
At Gaffney & Guinan, we can also help you improve energy efficiency in your homes. Our home improvements can save you energy.
Also, we are one of the UK's leading contractors for renders and external wall insulation systems. Across South England and Wales, we serve many different homes with energy-efficient solutions.
So, want to learn more about how we can help you lower energy bills?  Why not get in touch with our team today? Our doors are always open.