The UK's leading specialist external wall insulation contractors since 1996.
Specialist External Wall Insulation and Cladding Installers
External wall insulation and cladding installers based in Coventry and operating throughout central, south-eastern and southern England and Wales, Gaffney & Guinan is one of the UK's leading specialist contractors and suppliers for external wall insulation systems, renders, claddings, wall finishes and building surface treatments.
Founded in 1996, Gaffney & Guinan has built a first-class reputation for customer service, quality workmanship and value.
Gaffney & Guinan are also proud to be members of INCA (The Insulated Render and Cladding Association), the recognised trade association for the external wall insulation (EWI) and cladding industry.
As active INCA members, Gaffney & Guinan are pleased to give customers the reassurance that the company complies with all relevant standards of workmanship and quality service delivery. INCA members such as ourselves are required to operate in accordance with the INCA Code of Professional Practice, ensuring customer satisfaction and high-quality standards.
By choosing Gaffney & Guinan, you can be confident that you are engaging with a reputable specialist render contractor operating in compliance with INCA guidelines and offering the Consumer Warranty.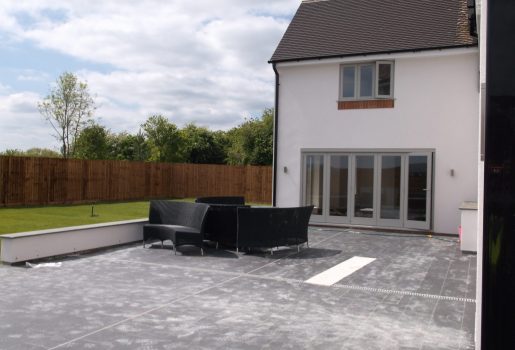 "Our mission is to ensure that all works are undertaken to the very highest standards, with our clients' needs at the heart of every stage of the process," says founder and director Phil Guinan. "Building a solid reputation as a specialist contractor, we have gained vast experience over the years delivering projects large and small throughout the areas in which we work. We pride ourselves in having a vast knowledge of experience in both management and personnel to offer our clients, from a single house owner through to some of the largest social housing providers within the UK."
Philip Guinan