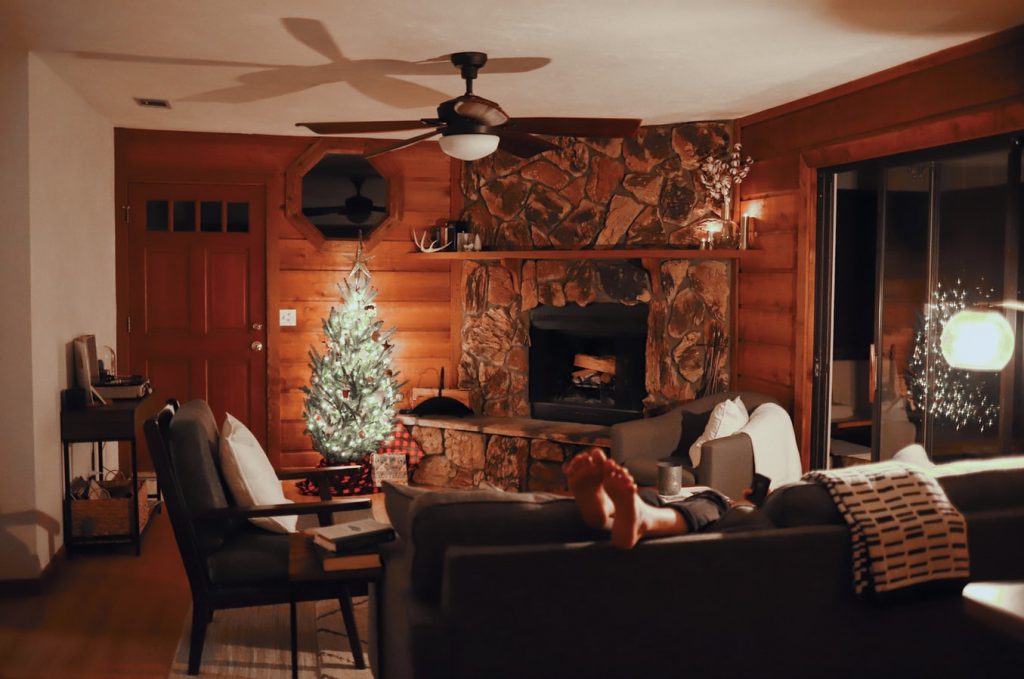 External house rendering is an environmentally friendly way to improve the energy efficiency of your home.
For those of you who don't know, external render is a plastered finish, one that you can apply to the exterior walls of your house.
External rendering, however, may not be for you. In this blog post, we will touch on to the benefits of external rendering. Furthermore, we will also discuss the factors you'll need to consider before applying for external render.
We want you to see the whole picture, so you can truly decide for yourself whether or not an external render system is for you.
The Benefits of External House Rendering
1. A Render is an attractive energy-saving solution for your home 
With external rendering, you have full control over the design of your walls
When you apply external render to your wall, you have the liberty to choose from a wide variety of designs. So, in addition to protecting your home from the cold outside, external rendering can also help make your home more attractive.
An attractive home can benefit you in many ways. For one, if you wanted to sell your home, it would look more visually appealing to potential buyers.
External wall plastering is a better alternative to painted brickwork, as painted brickwork fades too easily.
2. With external house rendering, you increase energy efficiency
When you implement it as part of an External Wall Insulation (EWI) system, external rendering can help you to increase the thermal efficiency of your walls. Improving energy efficiency in your home is an excellent way to reduce your heating bills.
3. With rendering, you can strengthen your walls
Not only does external rendering supply your exterior walls with a smooth finish, but it also protects your brickwork against the elements. Wind, rain, winter cold, you name it.
Some renders even have water-repellent technology infused into them. The water repellent technology can help to protect the walls of your house against rain and moisture.
What you might want to consider
1. Will you require planning permission to apply external render to your property?
Whether or not you are allowed to apply external render to your property depends on two factors.
The first factor is the location of your property, and the second factor is its building type.
Firstly, we'll discuss the location factor:
Is your property situated in a National Park, Conservation or an Area of Outstanding Natural Beauty (AONB)? If you answered yes to that question, then you'll need to apply for planning permission before applying external render to your house.
What if your property is outside of those areas? Then, you're in luck; you won't require planning permission to render your home. However, you will need to make sure that the materials you use are similar to those used in the original construction.
What about if your property is a listed building? Then, yes. You will definitely require planning permission to render your exterior walls.
Listed buildings are buildings of special architectural and historical interest. You will find these buildings on The National Heritage list.
2. What type of external render best suits your property?
Before you apply for external rendering, make sure you choose the right type of external render for your home. You need to opt for the external render that is most suitable for your property.
There are many different types of external renders you can use.
Here are a few examples of some of them:
Cement renders
Acrylic renders
Lime renders
Polymer renders
Monocouche renders
Depending on the building of your home, one type of external render may work better than the other.
For example, if you lived in an old home, a lime render would be your best bet. Lime render would undoubtedly be a better alternative to cement. Why? Because any movement in an old building can quickly cause cracks in cement render. Lime renders, on the other hand, are a perfect match for older buildings.
Before you apply for external rendering, carefully consider the type of external render you want to use.
Final Note
Here at Gaffney & Guinan, we supply all of our clients with external wall insulation render that works best for their home. Our energy-saving home improvements help to improve the efficiency of your home.
We would never apply external render to a property if weren't positive that it was the most suitable one for it.
Want to find out a little more about the work we do? You can browse our portfolio of projects here.
Want to increase your energy efficiency in the home? Feel free to read our blog post where we break down top energy-saving tips for the home. Alternatively, you can get in touch with our team, to discuss your external rendering requirements.