External Wall Insulation
Investing in external wall insulation (EWI) will significantly reduce your energy bills and noticeably enhance the appearance of your building.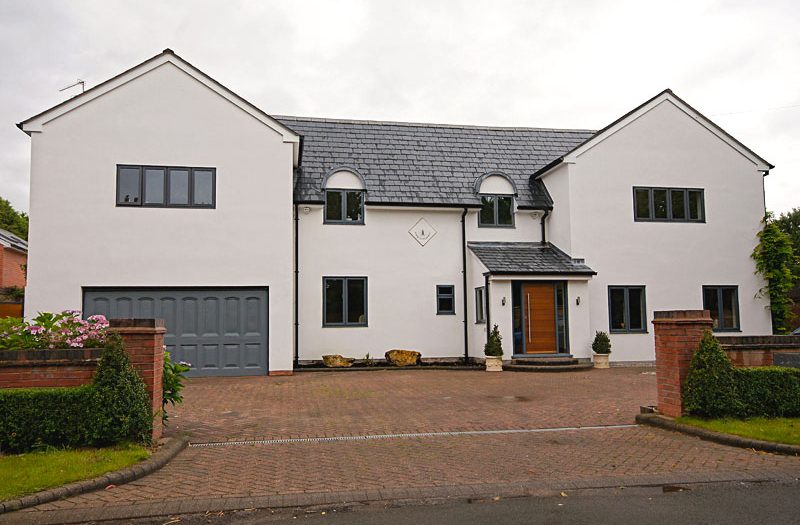 External Wall Insulation Benefits:
External Wall Insulation will keep your building warm in the winter and cool in the summer, making it a more comfortable and well-balanced environment.
There are various excellent techniques, materials and options to apply external wall insulation.  Our expert surveyor will advise you on the most suitable solutions for your building.
The basic principle is to fix a layer of insulation material to the wall, to cover this with mesh reinforcement, then a protective base coat and a final decorative finish.
We offer EWI for various sectors, from social housing to private and commercial buildings.
The finish can be smooth, textured, painted, tiled, panelled, pebble-dashed, or finished with brick slips.
Exterior insulation cladding is an investment that will add value to your property and cut the cost of your energy bills.
U-values can easily be achieved that meet current and proposed Part L building regulations, vastly improving the thermal characteristics of the living or working environment. Here are a few reasons why external wall insulation is so useful:
Advantages
Can be applied without disruption to the building occupants
Does not reduce the internal floor area
A beautiful finish enhances the building's appearance
Improves weatherproofing, with great performance even in challenging environments such as coastal and exposed locations
Improves sound resistance wherever noise is a problem
Fills cracks and gaps in the brickwork, which will reduce draughts
Increases the life of your walls by protecting the brickwork
Reduces condensation on internal walls and can help prevent damp
Save Money
Whether you are looking for external wall insulation for your home, business property, or as a landlord, it is a great method of saving money. Here are few reasons why:
Energy Conservation – Your home will stay warmer in the winter which means less money spent on heating and gas
Warm Home Discount – You may qualify for an energy bill discount
Protects Your Property – You won't have to spend as much money on repairs and maintenance for your home as the external cladding will protect the outside of your property
Energy Conservation
If you're looking to conserve energy, external wall insulation is a fantastic method. Here are some key benefits:
One-off Payment – Unlike other energy solutions, external wall insulation is a one-time payment, meaning instead of monthly payments, you can pay once and then it pays for itself
Energy Efficiency – Because of the insulation, the energy you do use will go further, allowing you to heat your home or property for less
Home Improvement Grant – If you are a homeowner or private tenant, you may qualify for a home improvement grant.
If you're interested in saving money, conserving energy and improving the quality of your home with external wall insulation, feel free to contact us.
We offer external wall insulation in Coventry, but we also cover central, south-eastern and southern England and Wales.
Why Some Houses are Poorly Insulated
External wall insulation is necessary for some older buildings in order to bring them up to today's insulation standards.
Frequently, older buildings suffer from air leakage, where the inadequate construction of the walls allows for an unwanted exchange of air. By installing an insulating layer of external fabric to these existing walls, air leakage can be reduced or eliminated completely by ensuring an airtight seal from the outside.
Air leakage results in heat loss from the home, more expenses on energy, and discomfort from draughts and lack of warmth.
EWI also can improve the appearance of the home, especially if the outside is cosmetically damaged.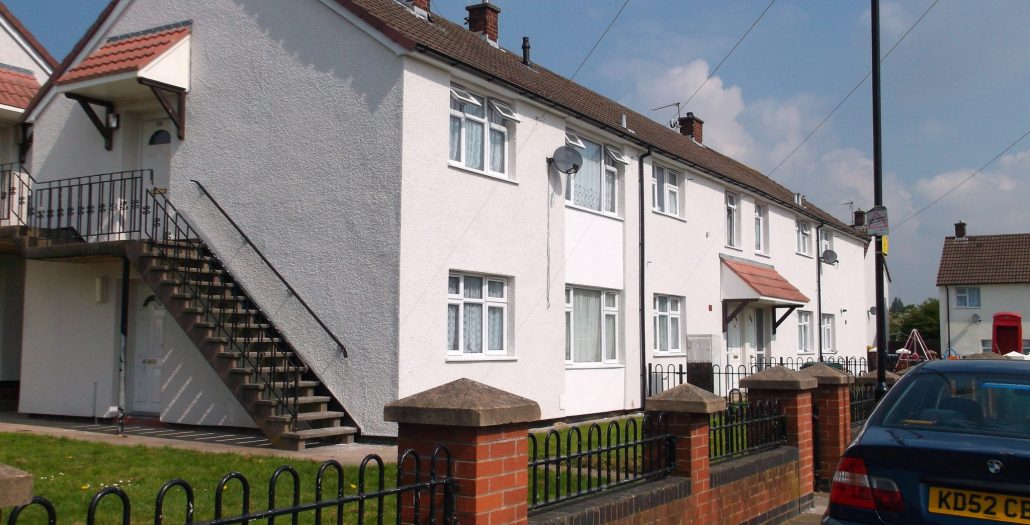 Insulation materials and techniques are continually evolving – but our business principles do not change. We care about our customers and we care about their buildings.
Phil Guinan, Director
Gaffney & Guinan