External Wall Insulation – Commercial Property
External wall insulation (EWI) an incredibly cost-effective solution for those looking to save expenses and prolong the life of the property.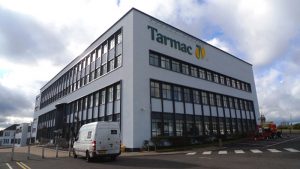 Whether you're a supplier, manufacturer or in the service industry, your property will benefit from outer wall insulation. As specialists in external wall insulation, Gaffney & Guinan will find an insulation solution that's perfect for your business.
Installing external wall insulation means that it's cheaper to heat the property in summer and warmer in winter. Workers and customers alike will benefit from the consistent ambient temperature as well as the reduction in noise.
If you're interested in a quote for wall insulation, contact us.
Improve Working Conditions
Enhance Property Appearance
Conserve Energy
Eliminate Noise
Reduce Energy Bills
Wall Insulation will also save your company costs through saving you energy bills, as well as reducing the chance of damp and protecting brickwork from damage.
Insulation materials and techniques are continually evolving – but our business principles do not change. We care about our customers and we care about their buildings.
Phil Guinan, Director