External Wall Insulation Derby
At Gaffney & Guinan, we provide external wall insulation in Derby and throughout the rest of Derbyshire.
Whether you want to renovate a residential, commercial or public property, we can help. Our services cater to a wide range of sectors.
Read on to learn more about how our external wall insulation systems can help you maximise your home's energy efficiency.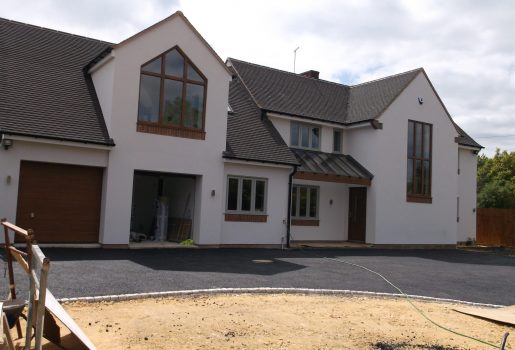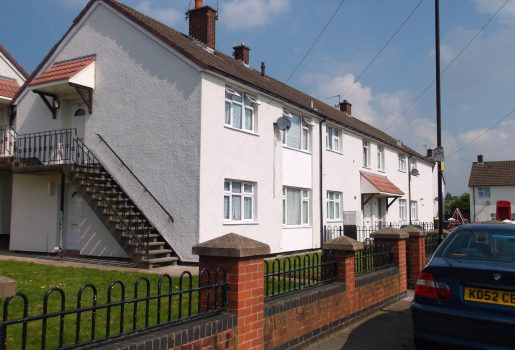 Bespoke External Wall Insulation Services in Derby
The benefits of our external wall insulation services include, but are not limited to:
Enhances comfort of your property – one significant benefit of external wall insulation is that it can help you keep a stable, comfortable temperature inside your property
Improves the look of your property – we provide our external wall insulation systems in a wide range of stunning colours and finishes that can stand the test of time.
Reduces carbon footprint – you can help reduce carbon emissions by using external wall insulation.
Lower energy bills – using external wall insulation, you can heat your home more quickly and keep it warmer for longer by limiting the amount of heat that escapes through your walls
External wall insulation can reduce the amount of dampness, mould and condensation on your walls
Weatherproofing – enhances weatherproofing and protects the structure of the building by keeping it warm and dry.
Why Should I Choose Gaffney & Guinan?
External wall insulation can help you save on energy costs and raise the value of your home.
Heating expenses can increase by up to 40% in the winter. However, using EWI allows you to heat your home more efficiently.
What makes Gaffney & Guinan a good choice?
You can qualify for a warm home discount
Get help with your heating bill in the winter months
Qualified, experienced and knowledgeable
Our expert installers have been fitting external wall insulation in Derby and its surrounding areas since 1996
A single, one-time payment
No hidden fees or additional costs
Comprehensive quote
Get a clear outline of costings for all works carried out
You may be eligible for a home improvement grant if you are a homeowner or a private tenant
Get help with renovation work on your Derbyshire home, including EWI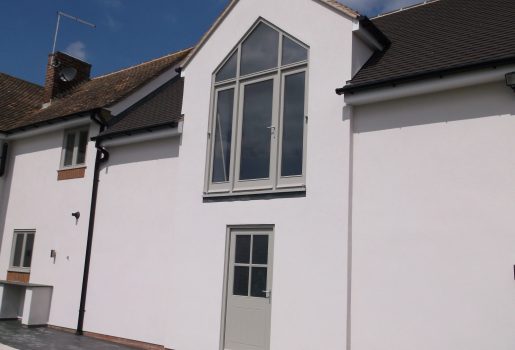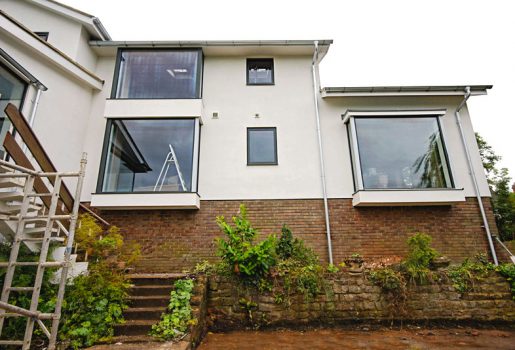 How does external wall insulation work?
External wall insulation or EWI is a layer of insulation material that's fixed to the outside walls of your home. Once installed, a protective covering of cladding or render is applied to the insulation to prevent it being damaged by the elements. There is a wide range of external finishes to choose from including panelled, textured, pebble-dashed, smooth, or tiled. EWI is the ideal way to improve the energy efficiency and look of your Derbyshire-based property.
Do I need planning permission for EWI?

"Permitted development rights" allow homeowners to make certain changes to their Derbyshire property without planning permission. EWI is classified as 'permitted development', so doesn't usually require planning permission.
There are some circumstances, however, such as if your building is listed or in a conservation area, where you are likely to need planning permission to install EWI. We always recommend checking with your local planning authority before EWI is installed on your home.
Can I install external wall insulation myself?
External wall insulation involves using several complex processes to first apply insulation material to your property and then protect is from the elements with a resistant finish. Because of this, we wouldn't recommend undertaking EWI on your own, even if you are very experienced with DIY.
External Wall Insulation Grants Derby
If you are a homeowner or private tenant, you may qualify for a government grant to receive help towards the cost of installing external wall insulation. These government grants contribute to the funding of insulation materials and installation. So, that means you won't need to cover the total bill on your own. Grants are available to everyone, regardless of home-owner status or income.
Get in touch for a quote right now if you reside in Derby or the nearby areas and are interested in reducing your costs and increasing your property's value.
Want to learn more about external wall insulation? Why not read our Frequently-Asked Questions page, where we answer the most recurring questions on EWI