House Rendering West Midlands
Over recent years there have been some important developments in building technology, the most noticeable being anti-crack rendering. As a result, at Gaffney & Guinan, we have a wide range of products, applicable to cutting-edge architecture to historic buildings.
The strength, beauty, and quality of the rendered finishes today are advancing. First, we add a reinforcement mesh to each of our render solutions, adding a little more strength to the final structure. Following this, we add basecoats made from a polymer material to help prolong the life of the final render. You can choose from our wide range of rendering treatments for any architectural environment. Additionally, we provide a variety of finishes in both vivid and pastel colours.
One of Gaffney & Guinan's key services is rendering. If you live in West Midlands and want to boost the quality of your property, get in touch with one of our professionals today. Our skilled professionals also offer external wall insulation services.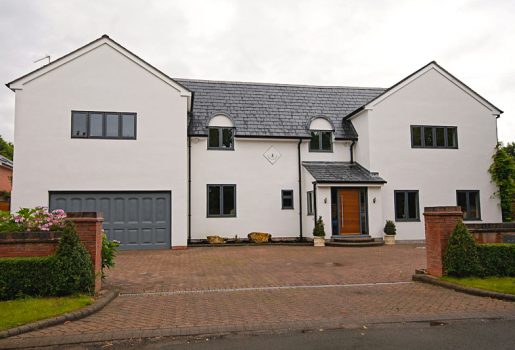 Types of House Rendering
There are many different kinds of rendering that you can pick from. The design may be altered to best suit your needs.
Cement Render: This is the most popular type of exterior rendering. Prepared by our professionals, it's applied in layers. This is to guarantee that the render is prepared for painting. The final coat is applied in a thin layer to ensure a good finish.
Acrylic Render: This seals the underlying coat and helps to enhance the look of the finish.
Polymer Render: We utilise white cement and lime to create our polymer render. We then increase the render hardness and fracture resistance; we add plastic components to the mixture.
Monocouche Render: The one-coat render is pre-mixed with water and can be applied manually or mechanically. This render has white cement but can be coloured before it is applied. Since it only requires one layer to be applied, monocouche render is simpler to apply than the other types.
Lime Render: This type of render is becoming increasingly popular today; it's more difficult to install than the other renders and is more appropriate for remodelling projects.
Insulating Renders: This kind of render is useful if the outside of your property walls is deteriorating or not well-insulated. For example, this kind of rendering can be helpful to you if your house is leaking or vulnerable to water damage.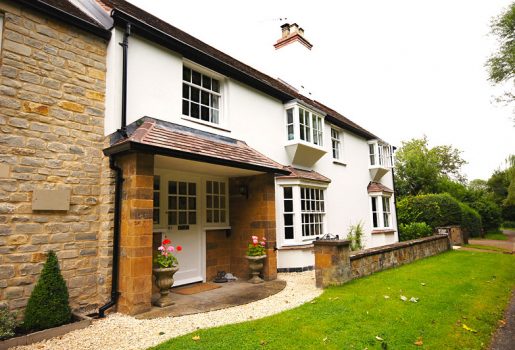 Benefits of House Rendering West Midlands
Takes your property's structural stability to the optimum state – rendering the exterior of your home protects the layers of your home, and smoothens uneven brick work which improves the overall appearance of the house.
Extends the life of your home
Refines your home's appearance – rendering can make your home appear more modern, and lets you adopt any rendering style to reflect your personal taste.
Rendering benefits home insulation – rendering decreases the amount of heat leaving your home by almost 30%.
Various styles to choose from, with a wide range of colours and textures.
Helps to fight against dampness– Although rendering cannot eliminate dampness, it can be effective at stopping its spread through the walls. Cement and Sand renders are best at tackling damp.
Why choose our West Midlands house rendering services?
Hassle-free customer experience
Advice and help from our dedicated, fully-trained consultants
Faultless, quality rendering finishes from skilled professionals
Availability across the West Midlands region
Discover more about our West Midlands House Rendering Services
If internal insulation is too intrusive, external rendering is a great substitute. Included in our rendering bundles is rigid insulation. Our West Midlands-based professionals will install complex insulation, apply a base coat and finishing coat and have a reinforced mesh.
If you would like to learn more about the cost of our rendering services, get in touch with one of our team. At Gaffney & Guinan, we provide rendering services to towns and cities in West Midlands. Every project we work on offers our customers a hassle-free customer experience.