House Rendering Walsall
At Gaffney & Guinan, we deliver industry-leading house rendering services across Walsall, a market town and borough of the City of Birmingham. Famed for its leather-making history, Walsall is also part of an area known as the Black Country – proud birthplace of the Industrial Revolution.
Anti-crack rendering is one of the newest, most significant development in construction. Our installers at Gaffney & Guinan have a great deal of experience rendering homes, from modern homes to old, historic buildings.
Today's rendered finishes are rapidly advancing in terms of their appearance, quality, and longevity. Our installers employ the use of polymer-based basecoats and reinforcement meshes for our render solutions. Our rendered treatments are appropriate for a variety of building styles. Furthermore, we can provide an extensive range of decorative finishes for your render, from bold, vibrant colours to soft, pastel tones.
If you live in Walsall or the surrounding areas and want to enhance the quality of your home, get in touch with us. Discover the benefits of our rendering services today.
Benefits of Using our Walsall House Rendering Services
Wide variety of colours and textures to choose from
Update and customise the look of your home
Maximises your home's structural stability
Reinforce the integrity of your building with external rendering
Rendering provides mild insulation when used independently
Help lower the cost of your heating bills with an added layer of protection for your home
Eliminates draughts caused by surface fractures
Repair hidden damage to your walls and keep out the chill
Extends the life of your home's material
Invest in the longevity of your most valuable asset
Improves the appearance of your home
Refresh tired exteriors, quickly and easily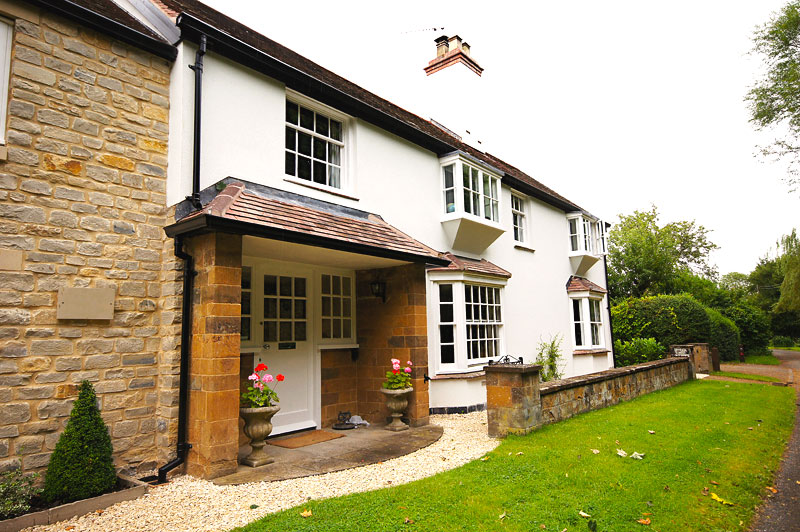 Types of House Rendering
We can provide you with the right render to suit your preference. The types of render we provide include:
Cement renders – Firstly, we prepare and apply the cement render in coats. The render is then prepared for painting after we add a final, thin coat to achieve a high-quality finish.
Polymer renders – Our professionals pre-mix the materials we use for polymer renderings. Lime and white cement are the polymer rendering elements that we use. Then, we add plastic components to the mixture to increase the render's toughness and crack resistance.
Acrylic renders – Acrylic renderings are used to seal the underlying coat, improving the coat's appearance and giving your property a beautiful, smooth finish.
Monocouche renders – Monocouche is a French word that translates to "single layer" or "bed". Monocouche renderings are a relatively new addition to the rendering industry. The single-coat render is pre-mixed with water and can be applied by hand or machine. White cement is typically used, but we normally colour it ahead of time in various shades. Monocouche renders only require one coat, so they are easier to apply than other renders.
Lime renders – Lime renders are more challenging to install than other renders. Lime renders are therefore better suitable for renovation projects.
Insulating Renders – Our installers can use insulating render to renovate your home. Insulating render is beneficial if your exterior walls are deteriorating or not well-insulated. Is your home's external wall leaking or prone to water damage? Insulation render can be useful in solving these types of problems.
Will I need to get planning permission before rendering my Walsall property?
Several elements will determine whether you can apply external render to your house without planning permission.
Building type – If your home is a listed building, you must obtain planning permission before rendering it. Buildings with particular architectural and historical significance are listed as such. These buildings are included on The National Heritage List For England.
Location – You must obtain planning approval before applying external render to your property if it is located in a National Park, Conservation Area, or Area of Outstanding Natural Beauty.
If you have concerns about whether you need planning permission to render your Walsall home, contact a member of the Gaffney & Guinan team and we will be able to advise you on an individual basis. 
Get in Touch
At Gaffney & Guinan, we provide industry-leading external rendering services in Walsall and the surrounding areas. We provide a smooth client experience in every project we undertake. Get in touch to talk to our surveyors about a quote.