House Rendering Stoke-On-Trent
At Gaffney & Guinan, we deliver affordable, quality house rendering services in Stoke-On-Trent, in the historic county of Staffordshire. The only polycentric city in the UK, we render homes across all six townships that make up Stoke-on-Trent including Hanley, Burslem, Tunstall, Longton, and Fenton.
Anti-crack rendering is one of the most recent and significant advancements in the construction industry. Our installers at Gaffney & Guinan have extensive experience rendering various properties, from state-of-the-art buildings to old, historic structures.
Today's rendered finishes are rapidly improving in terms of durability, quality and appearance.
For our render solutions, our installers use reinforcement meshes and polymer-based basecoats.
Our rendered treatments are appropriate for a wide range of architectural styles. We also offer a variety of render finishes, ranging from pastel tones to bright, vibrant colours.
If you live in Stoke-On-Trent (or the surrounding areas) and wish to improve the quality of your property, please get in touch with us. Continue reading to learn more about our rendering services and how they could benefit you.
Benefits of Our House Rendering Services
The second coat of render can help enhance your home's appearance– Our renders are available in various colours and textures, allowing you to choose a style you like.
Extend the life of your property's materials – Rendering can give your home a modern look. You can also choose any of the rendering types to suit your style.
Increase the structural integrity of your home – Rendering your property can even out inconsistent brickwork and add a protective layer to your home.
Provides mild insulation when used alone – Minimises the amount of heat passing through the walls by 30%.
Eliminates draughts caused by surface fractures.
Why Choose Our Services?
Affordable and quality service, every time.
But don't just take our work for it. Read what our satisfied customers have to say…
We are experts in our field, with extensive experience in rendering various properties
From historic listed buildings to modern family homes, we have experience rendering a wide range of properties. Our consultants can help you decide on the best rendering solution for you, to give your building the right level of protection with the finish you want.
Our consultants are equipped to provide professional advice and answer any questions regarding rendering.
Whether you're after some friendly, professional advice or a fully-costed quotation, our team of experts is on hand to help with the next stage of your enquiry.
On top of rendering, we are also industry-leading experts in external wall insulation.
External wall insulation (EWI) is a fast, effective way of reducing your energy costs and noticeably improving the look of your home. Find out more here. 

We deliver a wide variety of render finishes
Customise the look of your home or commercial building by choosing from our impressive selection of colours and textures.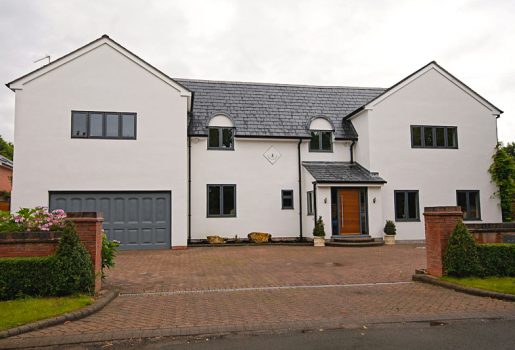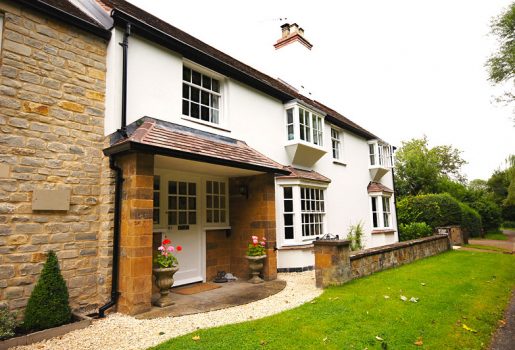 Types of House Rendering
We offer a variety of renders for you to choose from, including:
Cement renderings – The most common type of render is a cement render. We begin by preparing and applying the cement render in coats. We apply the final coat thinly to produce a smooth finish and ensure that the render is ready for painting.
Polymer renders – White cement and lime are the polymer rendering materials we use. The materials for our polymer renderings are pre-mixed by our professionals. We add plastic components to the mix to improve the render's crack resistance and hardness.
Acrylic renders – We use acrylic renders as a thin finish to seal and improve the appearance of the underlying coat. Acrylic renders give your home that excellent, smooth finish.
Monocouche renders – Monocouche is a French term that translates to "single layer" or "bed". Monocouche renderings are a recent development in rendering. Pre-mixed with water, the single-coat render can be applied by hand or machine. We usually use white cement, but we colour it ahead of time. Monocouche renders are easier to apply than other renders since they only require one coat.
Lime renders – Lime renders are becoming increasingly popular. However, they are more challenging to install than other renders. As a result, lime renders are more suitable for renovation projects.
Insulating Renders – We can use insulating render to refurbish a home. It is useful when external walls are poorly insulated or are deteriorating. Are your external walls causing water damage or leaking? External rendering can help.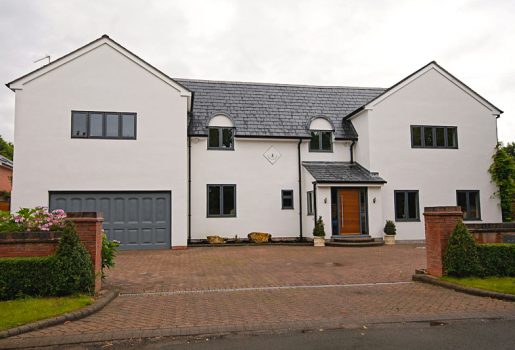 Factors to consider
What type of render is most suitable for your property
At Gaffney & Guinan, our team of experts will guide you to make the best decision for your property. One type of house rendering might be more suitable for your property.
For example,  if you lived in an old house, a lime render would be the ideal option. Why? Because any movement in an old building can lead to cracks in the cement render.
Will you require planning permission to apply for external render?
Whether or not you can apply external render to your property depends on a couple of factors:
Type of building – If your property is a listed building, you will need planning permission to render your home. Listed buildings are buildings of special historical and architectural interest. You will find these buildings on The National Heritage.
Location – If your property is situated in a National Park, Conservation or Area of Outstanding Natural Beauty, then you'll need to apply for planning permission before applying the external render.
The best thing to do is liaise with the Gaffney & Guinan team and we will review your case individually and advise you on the best option.
Get in Touch
Are the walls outside your home getting greyer by the minute? Have you found damp inside your home? Get in touch with the team at Gaffney & Guinan to learn how we can help you.
Our external rendering services protect your exterior walls, preventing cracks and discolouration, dampness and mould. Our team delivers durable external renders that protect your property from all the elements.
Before working on your property, we'll deliver advice to help you choose the most suitable render for your property, ensuring the greatest amount of protection and the best finish.
Contact us today if you're interested in saving money, reducing your environmental impact, and improving the quality of your home with external wall insulation or rendering.
We offer external rendering services in Stoke-On-Trent, but we also cover central, south-eastern and southern England and Wales.