House Rendering Stoke-On-Trent
At Gaffney & Guinan, we deliver affordable, quality house rendering services in Stoke-On-Trent.
Anti-crack rendering is one of the most recent and significant advancements in the construction industry. Our installers at Gaffney & Guinan have extensive experience rendering various properties, from state-of-the-art buildings to old, historic structures.
Today's rendered finishes are rapidly improving in terms of durability, quality and appearance.
For our render solutions, our installers use reinforcement meshes and polymer-based basecoats.
Our rendered treatments are appropriate for a wide range of architectural styles. We also offer a variety of render finishes, ranging from pastel tones to bright, vibrant colours.
If you live in Stoke-On-Trent (or surrounding areas) and wish to improve the quality of your property, please get in touch with us immediately. Continue reading to learn more about our rendering services and how they could benefit you.
Benefits of Our House Rendering Services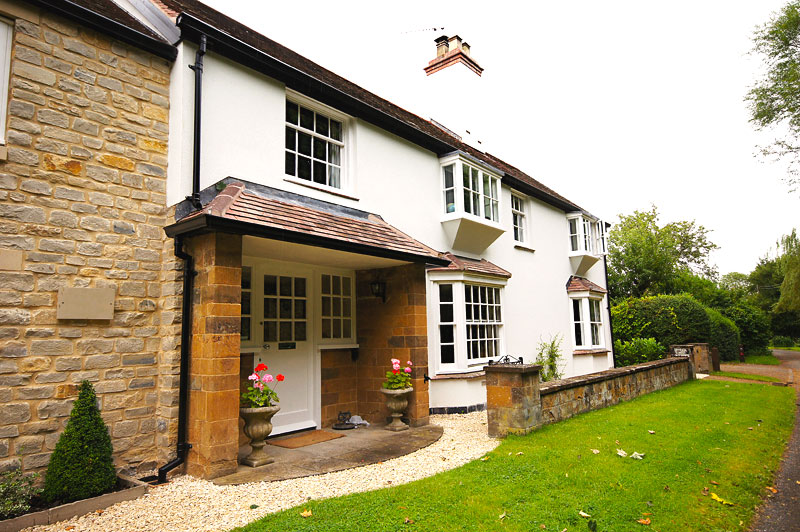 The second coat of render can help enhance your home's appearance. Our renders are available in various colours and textures, allowing you to choose a style you like.
Extend the life of your property's materials.
Increase the structural integrity of your home.
Eliminates draughts caused by surface fractures
Provides mild insulation when used alone.
Types of House Rendering
We offer a variety of renders for you to choose from, including:
Cement renderings – The most common type of render is a cement render. We begin by preparing and applying the cement render in coats. We apply the final coat thinly to produce a smooth finish and ensure that the render is ready for painting.
Polymer renders – White cement and lime are the polymer rendering materials we use. The materials for our polymer renderings are pre-mixed by our professionals. We add plastic components to the mix to improve the render's crack resistance and hardness.
Acrylic renders – We use acrylic renders as a thin finish to seal and improve the appearance of the underlying coat. Acrylic renders give your home that excellent, smooth finish.
Monocouche renders – Monocouche is a French term that translates to "single layer" or "bed". Monocouche renderings are a recent development in rendering. Pre-mixed with water, the single-coat render can be applied by hand or machine. We usually use white cement, but we colour it ahead of time. Monocouche renders are easier to apply than other renders since they only require one coat.
Lime renders – Lime renders are becoming increasingly popular. However, they are more challenging to install than other renders. As a result, lime renders are more suitable for renovation projects.
Insulating Renders – We can use insulating render to refurbish a home. It is useful when external walls are poorly insulated or are deteriorating. Are your external walls causing water damage or leaking? External rendering can help.
Get in Touch
At Gaffney & Guinan, we provide industry-leading external rendering services in Stoke-On-Trent and the surrounding area. In every project we work on, we ensure that our clients have a pleasant experience. Contact us to discuss a quote with one of our surveyors.