House Rendering Northampton
At Gaffney & Guinan, we deliver house rendering services across Northampton.
Anti-crack rendering is one of the latest, most significant advancements in construction. Our installers at Gaffney & Guinan have a wealth of experience rendering homes and various properties, including cutting-edge buildings and old, historic structures.
The quality, durability and appearance of today's rendered finishes are all improving rapidly. For our render solutions, our installers use reinforcement meshes and polymer-based basecoats.
Our rendered treatments are suitable for a range of building styles. Additionally, we offer a variety of decorative finishes for your render, from vivid colours to pastel tones.
Get in touch if you reside in Northampton or the surrounding areas and wish to improve the quality of your property. Discover how our rendering services can help you.
Benefits of our Northampton House Rendering Services
Enhances the look of your house
You can select an appropriate style from various colours and textures in our renders
Maximises the structural stability of your property
Eliminates draughts caused by surface fractures
When used independently, rendering offers mild insulation.
Prolongs the life of the materials in your home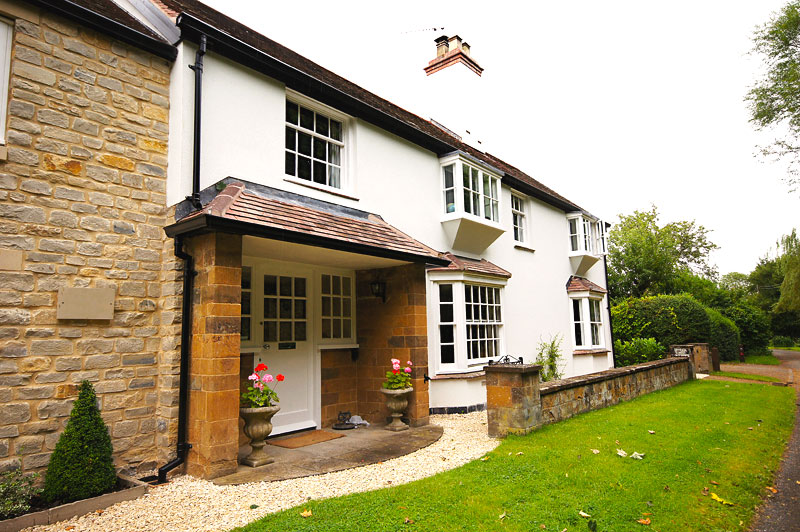 Types of House Rendering
We can provide you with the right render to suit your preference. The types of render we provide include:
Cement renders – The most used type of render is cement render. The cement render is first prepared and applied in coats. Then, we apply a final, thin layer to ensure a good finish and that the render is ready for painting.
Polymer renders – Our professionals pre-mix the materials we use for polymer renderings. Lime and white cement are the polymer rendering elements that we use. Then, we add plastic components to the mixture to increase the render's toughness and crack resistance.
Acrylic renders – The underlying coat is sealed with acrylic renderings, which also enhance the coat's look. Acrylic renders give your property a beautiful, smooth finish.
Monocouche renders – Monocouche is a French word that translates to "single layer" or "bed". Monocouche renderings are a relatively new addition to the rendering industry. The single-coat render is pre-mixed with water and can be applied by hand or machine. White cement is typically used, but we normally colour it ahead of time in various shades. As Monocouche renders only require one coat, they are easier to apply than other renders.
Lime renders – Lime renderings are becoming more popular these days. These types of renders are more difficult to install than other renders. As a result, lime renders are more suited for renovation projects.
Insulating Renders – Insulating render can be used to renovate a home. This type of render is beneficial when your outside walls are decaying or not adequately insulated. Is the exterior wall of your house leaking or vulnerable to water damage? If so, insulation render can be of assistance.
Get in Touch
At Gaffney & Guinan, we provide industry-leading external rendering services in Northampton and the surrounding areas. We provide a smooth client experience in every project we undertake. Get in touch to talk to our surveyors about a quote.