House Rendering Leicester
Anti-crack rendering has emerged as one of the most significant advancements in construction technology in recent years. At Gaffney & Guinan, we can render various properties, from cutting-edge architecture to old, historic structures.
Today's rendered finishes are rapidly improving in durability, aesthetics, and quality. For our render solutions, we use reinforcement meshes and polymer-based basecoats.
Our vast selection of rendered treatments are suited for all architectural settings and come in a wide range of finishes; from bright colours to pastel tones which significantly improve your house's appearance and value.
Rendering is one of the main services that Gaffney & Guinan provides. Get in touch with our dedicated team of experts if you reside in Leicester (or nearby regions) and want to improve the quality of your home. Continue reading to find out how our rendering services might benefit your property.
The Advantages of House Rendering
Enhances the appearance of your home – adding a second coat of render to your home can help make it look better. Our renders at Gaffney & Guinan come in various colours and textures, allowing you to pick a style that suits you.
Extends the life of materials – t

here are many different materials to consider when rendering a home

,

with the majority lasting

much longer than paint and

requiring only a small amount of maintenance

. A render

 act as a weatherproof coat, protecting

the walls from

harsh weather

conditions

.

Improves structural integrity – r

endering can

level out a poor brick surface

when applied correctly. It also adds a protective layer to the house.

Provides mild insulation when used alone – e

xternal house rendering

increases

your home's

energy efficiency

, with some renders

reduc

ing

heat loss through walls

by as much as

30%

.

Rendering prevents excessive heat loss by making it harder for heat to escape through the walls, whilst

keeping the walls breathable.

Rendering is an effective way of

providing

mild

insulation, helping to

decrease

your

energy

bills.

Prevents damp –

Rendering can

not fix damp alone, but

it

can

prevent

damp from

passing through the wall

s

.

Sand and cement renders are most effective when fighting dampness

.

Eliminates draughts caused by surface fractures.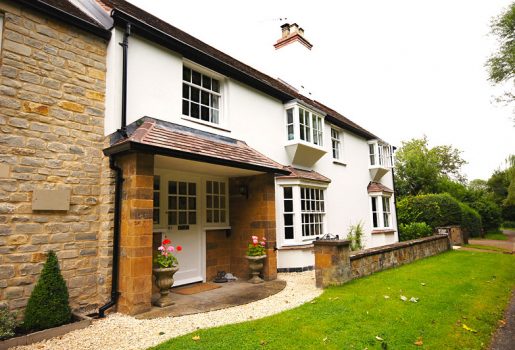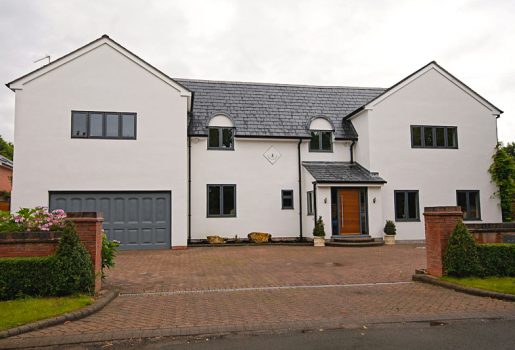 Types of House Rendering
You can choose from numerous different sorts of external renders. We can customise the design to whatever your preferences are.
Cement render – Cement render is the most common type of external rendering. Our on-site experts prepare it and apply it in coats. We apply the last coat thinly and give it a nice finish to ensure the render is ready for painting.
Polymer renders — Our experts pre-mix the materials we use for our polymer rendering. The polymer rendering materials we use are white cement and lime. Then, we add plastic items to the mix to strengthen the render's crack resistance and hardness.
Acrylic renders —  We use acrylic renders as a thin finish to seal and improve the appearance of the underlying coat. Acrylic renders give your home that wonderful, smooth finish.
Monocouche renders – Monocouche is a French word that means "single layer" or "bed." Monocouche renderings are a relatively new addition to the rendering industry. We can apply the one-coat render by hand or machine, and it is pre-mixed with water. Even though this render contains white cement, we colour it beforehand. Monocouche renders are easier to apply than other varieties because they simply require one coat.
Lime renders – Although lime renders are becoming increasingly more popular, they are more challenging to install than other renders. As a result, lime renders are more suited to renovation work. Lime renders are available from a variety of companies.
Insulating Renders – Insulating render can be used to renovate a home. When your outside walls are decaying or not adequately insulated, this type of render is beneficial. Is your home's external wall leaking or prone to water damage? If this is the case, insulating render can help you.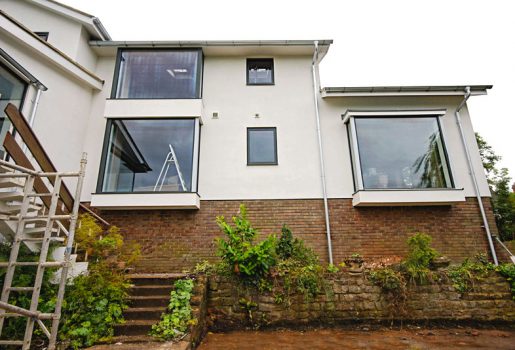 Frequently Asked Questions About Rendering
Can I render my house myself?

 

–

Although it is possible

to render

a

home yourself, doing this may result in

an

inadequate and messy finish.

A good rendering job requires

skill

and experience to be effective, look attractive,

and add value to your home.

Hiring a professional

ensures that the rendering job is completed in line with current industry

standards, and

will have the longest possible life span.

You can contact us to discuss a quote here

.

 

Does rendering add value to the property? –

Rendering a home adds value to the property by making it

look more appealing and desirable to potential buyers. It also adds a protective layer onto the external walls of the

house, and

provides mild insulation which is beneficial to occupants.

Does rendering a house stop damp?

–

Rendering cannot solve the problem of damp

alone;

however

,

it

can

stop damp from penetrating the walls of

your

house.

Some renders are more effective in preventing damp than others

. Get in touch with our team to find out more. 

Do I need planning permission to get my house rendered? – There are a few factors that  determine whether or not you can apply external render on your property, including:
Building type – You will require planning approval to render your house if it is a listed building. Buildings with particular historical or architectural significance are listed. These structures can be found on The National Heritage List For England (NHLE).
Location – Before applying external render to your home, you must obtain planning approval if your property is located in a National Park, Conservation Area, or Area of Outstanding Natural Beauty.
If you are unsure whether your property will require planning permission to render it, contact the team at

Gaffney & Guinan who will be able to advise you on your individual case. 
Discover More About Our Leicester House Rendering Services
External rendering is an excellent alternative if you find internal insulation too invasive. Rigid insulation is included in our rendering package.
Our process – Our experts will install rigid insulation on your wall. After that, they will apply a reinforcing mesh, a base coat, and a finishing coat.
Are you interested in receiving a quote for one of our external render systems? If so, please do not hesitate to contact us. At Gaffney & Guinan, we provide industry-leading external rendering services in Leicester and the surrounding areas. We provide a smooth client experience in every project we undertake.